Blog
What causes your teeth to stain teeth and how can you fix it ?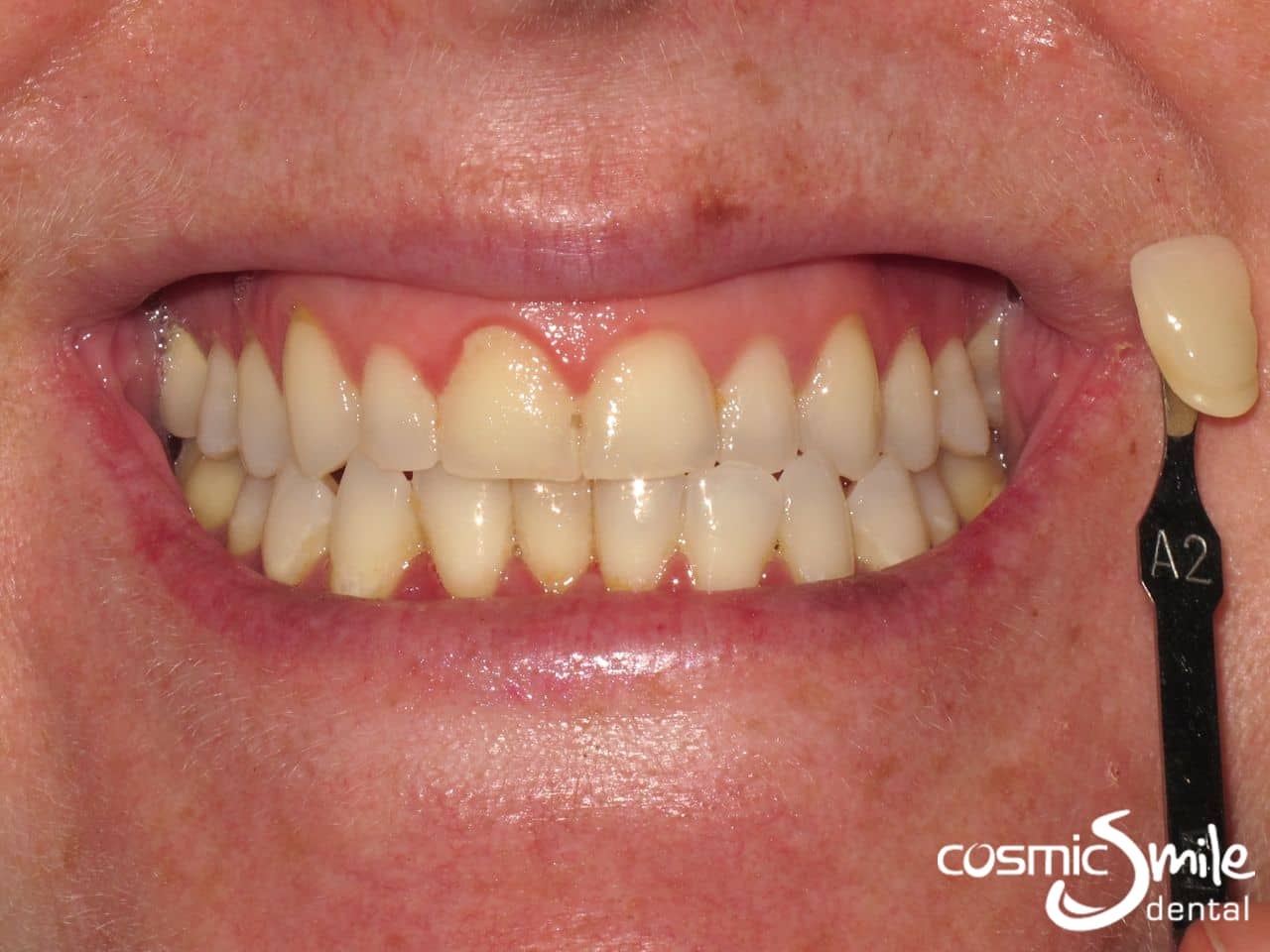 What causes your teeth to stain teeth and how can you fix it ?
There are lots of reasons why your teeth stain or discolour and not all of them are due to bad habits like excessive coffee, soft drinks or tobacco. Of course, they don't help and if you want to retain healthy looking teeth and gums, you are probably best to either abstain or at least reduce your consumption, as hard as that may be.
There are loads of other reasons why your teeth fade and discolour. One is the ageing process. That's right, it won't surprise anybody of a certain age and beyond that most parts of the body start to reveal some wear and tear. Your teeth are no exception.
As you get older, the enamel on your teeth breaks down and more dentin starts to appear. Dentin is the bony tissue that makes up the bulk of the structure of a tooth. The lovely glossy appearance of your teeth fades with age and more yellow begins to break through. The reason that dentists always worn against harsh over brushing is the damage it does to the enamel of your teeth. Dentin might appear as streaks initially and as time goes by there will be more yellow and less of that lovely translucence consistent with pearly white, well maintained teeth.
But there are other reasons why your teeth discolour and stain. Like ageing, many of them are beyond your control. Certain antibiotics and anti-psychotics can have a detrimental effect on the enamel of your teeth. So can radiation and chemotherapy. Trauma in children can affect the enamel and in some instances childhood trauma to the enamel of your teeth doesn't manifest until adulthood.
So what can you do about your stained or discoloured teeth?
For the safe way to whiten teeth you should visit Cosmic Smile Dental Clinic. The do it yourself solutions that usually come from the supermarket or pharmacy shelves tend to do more damage than good. Particularly because people are of the view that the firmer the hand the better the result. Discolouring means the colour has gone and needs to be replaced. Stains are to be dissolved or coated over, they can't be scrubbed away.
But you can restore your brilliant smile and with it your confidence and it doesn't take loads of visits. Just one appointment is all it takes for 'zoom teeth whitening in Sydney' to work. The session takes 60 minutes and 50% of patients end up with the brightest shade on a regular tooth chart (B1) in a single session! We use ZOOM! and Natural+, the highest quality of in-office whitening gels available.
Alternatively, if you don't fancy an hour in the dental chair even though it's painless and completely non-invasive, you could try tray teeth whitening. We provide you with a custom fitted whitening tray that accesses your tooth surfaces in hard-to-reach areas. You are given a whitening gel to take home and you use it over the next 10-14 days to achieve the smile you've always wanted.
You can have beautiful white teeth again. If you contact Cosmic Smile Dental Clinic for an obligation free consultation you won't be disappointed with the results. Your confidence and desire to grin will come flooding back after just one visit.
Appointments 216.444.8500
Dentures Vs. Dental Implants – What's Right For You?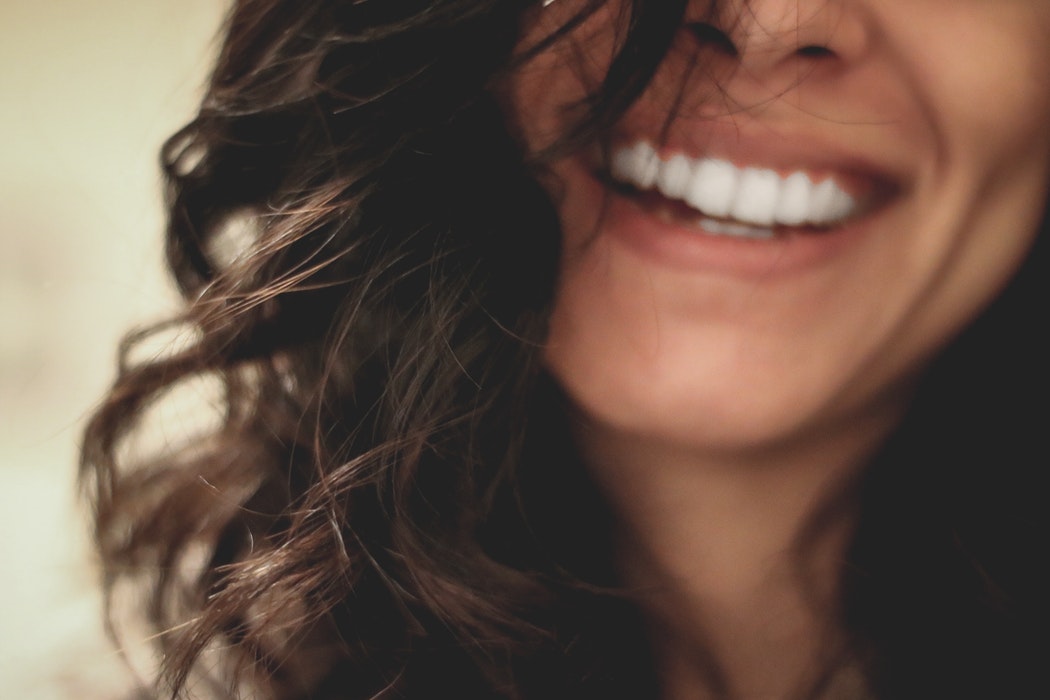 Not that long ago, if you had missing teeth the options that were available to you were dentures or dentures. Cumbersome and uncomfortable things that we remember sitting in a glass on the sink at our grandparent's home.
No longer is that the case. Sure, dentures are still one of the solutions for missing teeth but they're not uncomfortable or fake looking. In fact, they look like real teeth. You can smile, chew, speak normally and they don't change the appearance of your face.
Compared to implants, dentures in Sydney are less expensive; can be applied soon after an extraction and there's no surgical procedure associated with dentures. The downside is that they are still dentures and they are fragile, slightly lacking in authenticity (although they are much-advanced in this regard) and they won't last as long as implants. (more…)
Questions to ask Your Dentist Before You Choose Invisalign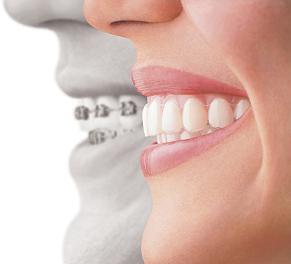 If you want to build your confidence by having a fantastic, fresh smile but you don't want to have to live with uncomfortable metal brackets and wires then Invisalign invisible braces in Sydney is the solution for you.
Invisalign uses invisible plastic aligners to straighten and improve the appearance of your teeth. Not only are they removable, replaceable, comfortable and custom made to fit your teeth, if you have crooked or crowded teeth then Invisalign perform the same role as braces without looking like braces.
As you consider your options, no doubt you will have a few questions. Orthodontic treatments require consideration and in your case there may be some other factors that you need to consider. For some really great tips for invisalign users and Invisalign before and after photos go to: https://cosmicsmile.com.au/some-tips-and-tricks-for-invisalign-users/
Invisalign is very popular and very effective. There are lots of generic Invisalign style or copies on the market but Cosmic Smile use only authentic Invisalign products. We get a lot of enquiries each week so we thought it might be a good idea to help your decision by writing an article on some of the frequently asked questions.
What to expect when wearing temporary veneers?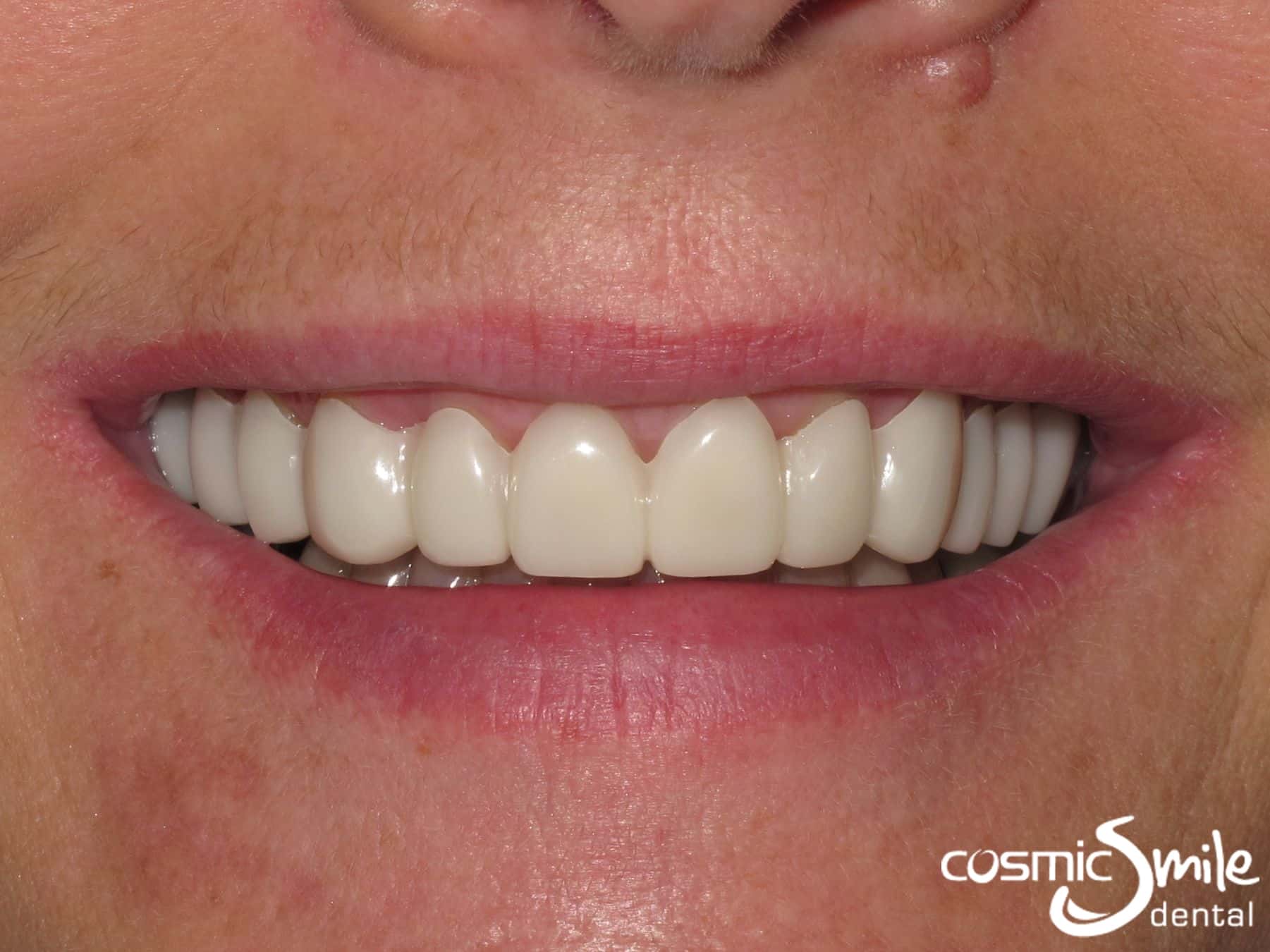 If you have teeth that are cracked, discoloured or crooked, Cosmic Smile in Neutral Bay can hide the imperfections with a custom made and designed dental veneer.
Cosmic Smile can produce temporary veneers in the size and shape of your teeth and in a colour of your choosing. Dental veneers cost the fraction of caps, and depending on how often you wear them and how well you care for them, they can last years. Because they make your teeth appear straighter and whiter, your appearance will be transformed and you'll start to live with increased amounts of positivity and confidence.
Snap on temporary veneers are made of a very fine resin, but despite their thin appearance they are extremely resilient and durable. They work in the way a mouth guard works but they are a fraction of the width of a mouthguard. Their versatility allows you to remove them without needing to go to the dentist and fitting them is a painless process that doesn't require dental injections, teeth or tissue removal or any form of bonding. They are literally clip on veneer tips or teeth covers that look anything but fake or false. They are so versatile that you can apply a snap on smile before and after you go out. (more…)
The Snoring Remedies That Really Work
The Snore
Snoring is fairly common for human beings. Not everyone snores and not all snorers snore every night. Some snorers are quiet and some are very, very loud. Unfortunately, the snorer is often not disturbed by their own snoring where it typically falls to those affected by sleepless nights lying awake listening to the dull roar next to them, to seek a solution. In most cases snoring is not considered dangerous although a snorer is wise to seek advice on what it causing louder than usual slumber and whether their nighttime resonance could be a sign of impaired breathing or sleep apnoea. Both the later conditions affect the health of the snorer and in some cases can be high risk, so are worth checking with your doctor. (more…)
Choose a Laser Dentist to Treat Gum Disease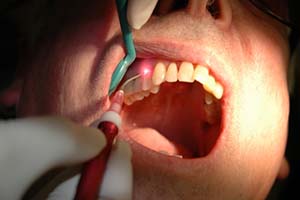 Periodontal or gum disease can be the result of poor oral health, a genetic predisposition or susceptibility, diabetes, smoking and some medications. It's an infection of the gum tissue and bone structure that holds the teeth in place. Gum disease usually affects people in their 30s and 40s and if it is not treated you can lose some, if not all of your teeth. Gum disease is also linked to heart disease and stroke and premature birth.
If you have gum disease and have undergone treatment to clean the surfaces of your teeth and the roots that are hidden beneath your swollen gums, you will know that it's not a very pleasant procedure. Maintenance is the key, but if you have let it slip for any length of time then calculus builds up and you are in for another uncomfortable session in the dentist's chair.
So for sufferers of gum disease, news of a less invasive treatment that eliminates the need for scraping and drilling is reason to let out a big sigh of relief.