Who are we?
Cosmic Smile Laser Dental – Dr Jason Pang is located in Neutral Bay, on the North Shore of Sydney and provides Cosmetic, Implant, Laser, Preventive and Emergency Dentistry.
Download a new patient form here: Form Side 1 and Form Side 2
At Cosmic Smile Laser Dental our aim is to create beautiful, healthy smiles with the highest level of patient care. We believe we can give you the smile you've always wanted and we do it for our patients everyday. We consider your satisfaction the greatest measure of our success. Have a look at our Facebook page for work that we've just completed.
We use the dental laser to perform minimally invasive restorations while services like LUMINEERS, Snap-On Smile create smile makeovers without injections, drilling or removing tooth structure.
Our dedicated team look forward to welcoming you into our office in Neutral Bay on the North Shore of Sydney and establishing a long lasting, friendly, personalised relationship based on trust.
Examples of some of our cosmetic work can be seen at our Smile Gallery
Dentist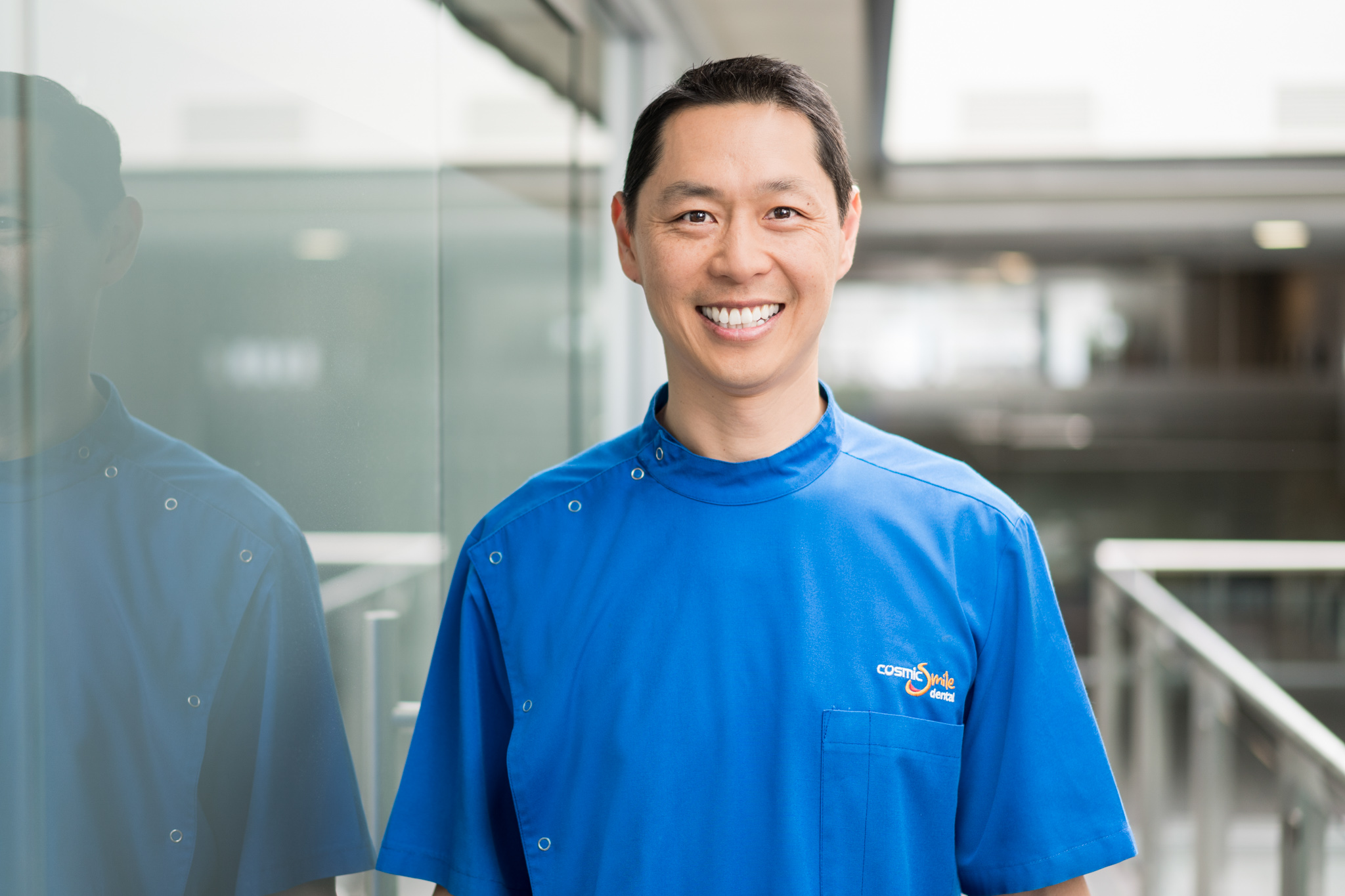 Dr Jason Pang completed his degree in Bachelor of Science (BSc) (Biomedical Science) with the University Medal in 1994 from the University of Technology, Sydney (UTS) and continued on to do Honours in 1995 with a thesis on Cardiac Arrhythmia drugs.
During his Honours Degree he started his own company, Mindflux, which sells Virtual Reality (VR) equipment to professionals such as dentists, for patient distraction, and supplies most Australian Universities, Government Agencies and corporations.
He completed his Bachelor of Dental Surgery from The University of Sydney in 2002, he has continued his training in all aspects of dentistry to provide a complete service so that you can have virtually all phases of your dentistry done under one roof – without seeing a specialist.
Known as 'The Smile Architect', he practises cosmetic and aesthetic dentistry at Cosmic Smile Laser Dental in Neutral Bay, Sydney which he started in 2007. With the company vision of "Creating beautiful, healthy smiles with the highest level of patient care", he helps create beautiful, healthy smiles to allow his patients to smile with confidence.
He caters for the entire range of dental services including whitening, smile makeovers, dental implants, gum and periodontal treatment.
A laser user since 2008, he is able to complete most restorative dentistry with little to no anaesthetic, perform single visit root canals, non-surgical periodontal treatments and treat snoring with the unique NightLase laser snoring procedure.
He is an educator and International speaker and trains local and overseas dentists in the use of the lasers for dental and aesthetic treatments.
Currently the Australian trainer for Fotona lasers he has completed over 200 hours of laser training at the prestigious Laser Aesthetic & Health Academy in Slovenia and will be undertaking a Masters degree in laser dentistry at Università Cattolica del Sacro Cuore di Roma in 2019.
Dr Pang is the author of the chapter "Innovative Dentistry" in the Amazon Best-selling book "Game Changers: Entrepreneurs Leading Change". A book about a group of business owners that are disrupting their industries by doing things differently.
Available at https://www.amazon.com.au/dp/B01MRAKJ4C, all profits from the book go to the Kids with Cancer charity.

Member of:
Australian Dental Association Member (www.ada.org.au)
Australian Society of Implant Dentistry Member (www.asid.org.au)
Australian Association of Laser Dentistry member (AALD)
American Academy of Craniofacial Pain (AACP) Australian Chapter (www.aacp.com.au)
"The best dentistry we can do for you is to try to maintain your own teeth wherever possible, and our dental laser combined with ozone therapy maximises the amount of natural tissue conserved. Our cosmetic restorations with Lumineers means we don't cut away tooth enamel and always look amazing.
With Invisalign invisible braces and ZOOM teeth whitening we have the best dental treatments for straightening and whitening teeth! For those in pain, we're never too busy and we'll only use porcelain or white fillings to restore teeth. Impacted wisdom teeth can be taken out in the chair, saving many the cost of a GA. The best dentist treatment for missing teeth is to replace them with dental implants, or use mini-implants placed to stabilise those loose, uncomfortable dentures."
"And if you haven't been to a dentist in a long time, don't worry, Cosmic Smile Dental is a "guilt-free zone"
He is a keen tennis and basketball player, runs obstacle races and is a dedicated family man. With two boys, his hands are full when not practicing cosmetic dentistry.
Hygienist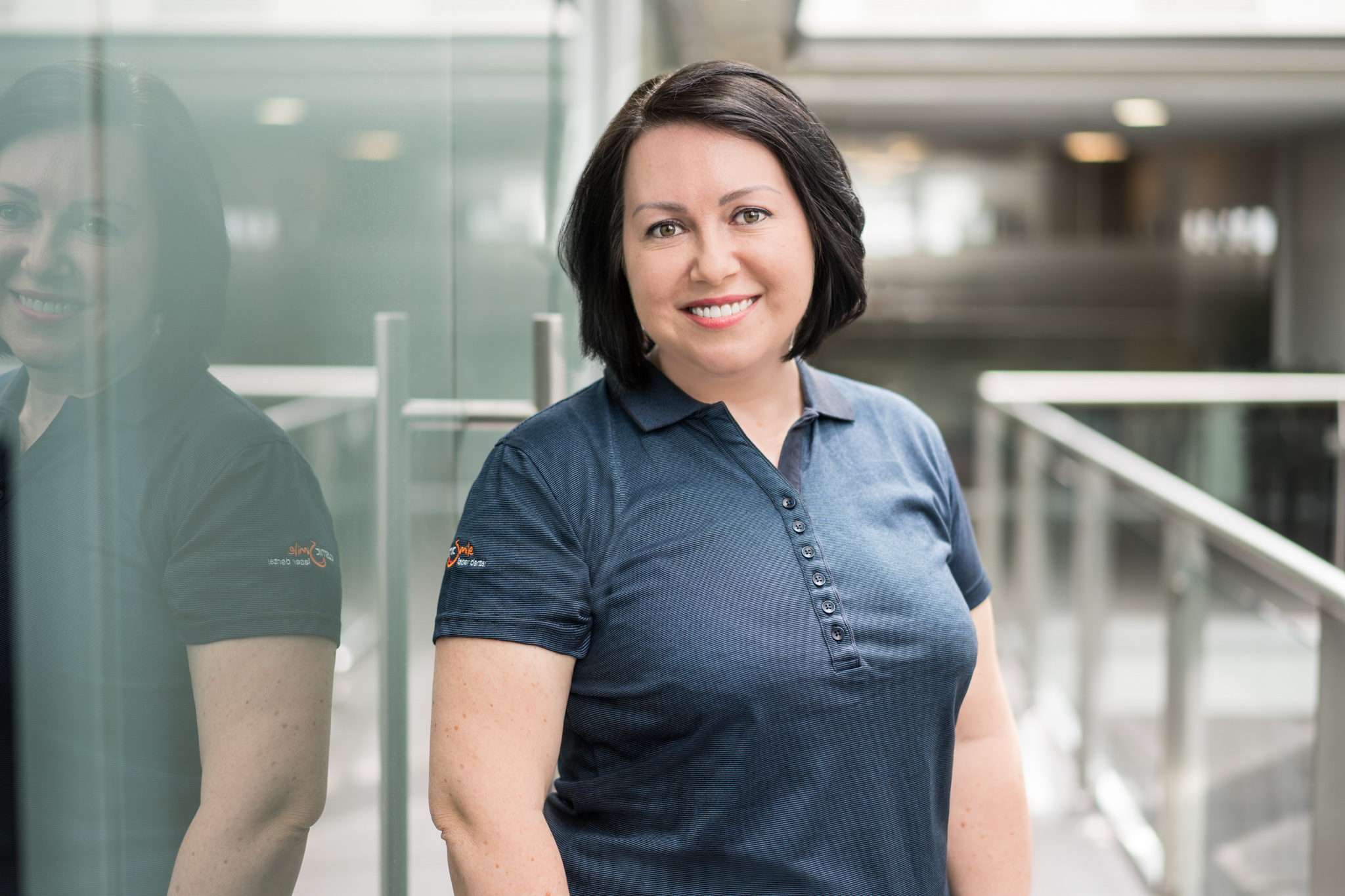 Natasha Matronitsky is an experienced dental therapist and hygienist who completed her Bachelor of Oral Health in 2004 from Adelaide University. We constantly get comments from her patients about how great their experience with her has been. She believes in the highest level of patient care for both adults and children and continues to attend further education courses to update her skills.
On a personal note, Natasha has two boys with whom she loves spending time with.
Practice Manager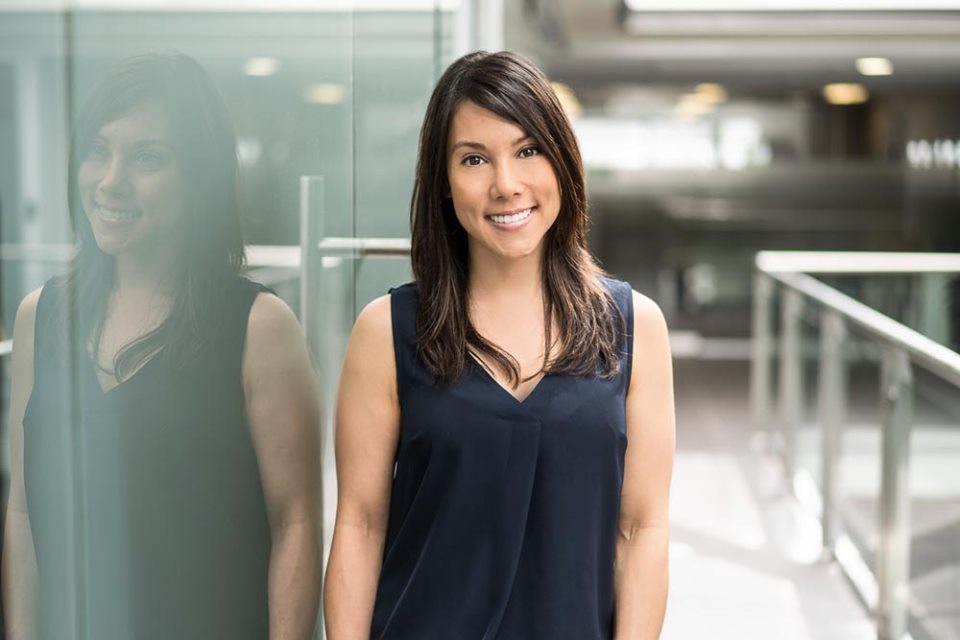 Nadine is our Practice Manager and looks after the running of the practice. She is also a qualified dental assistant with many years of experience and started with us in October 2007. Nadine has a very warm and friendly personality and enjoys putting patients at ease and making the experience as pleasant as possible.
Dental Assistant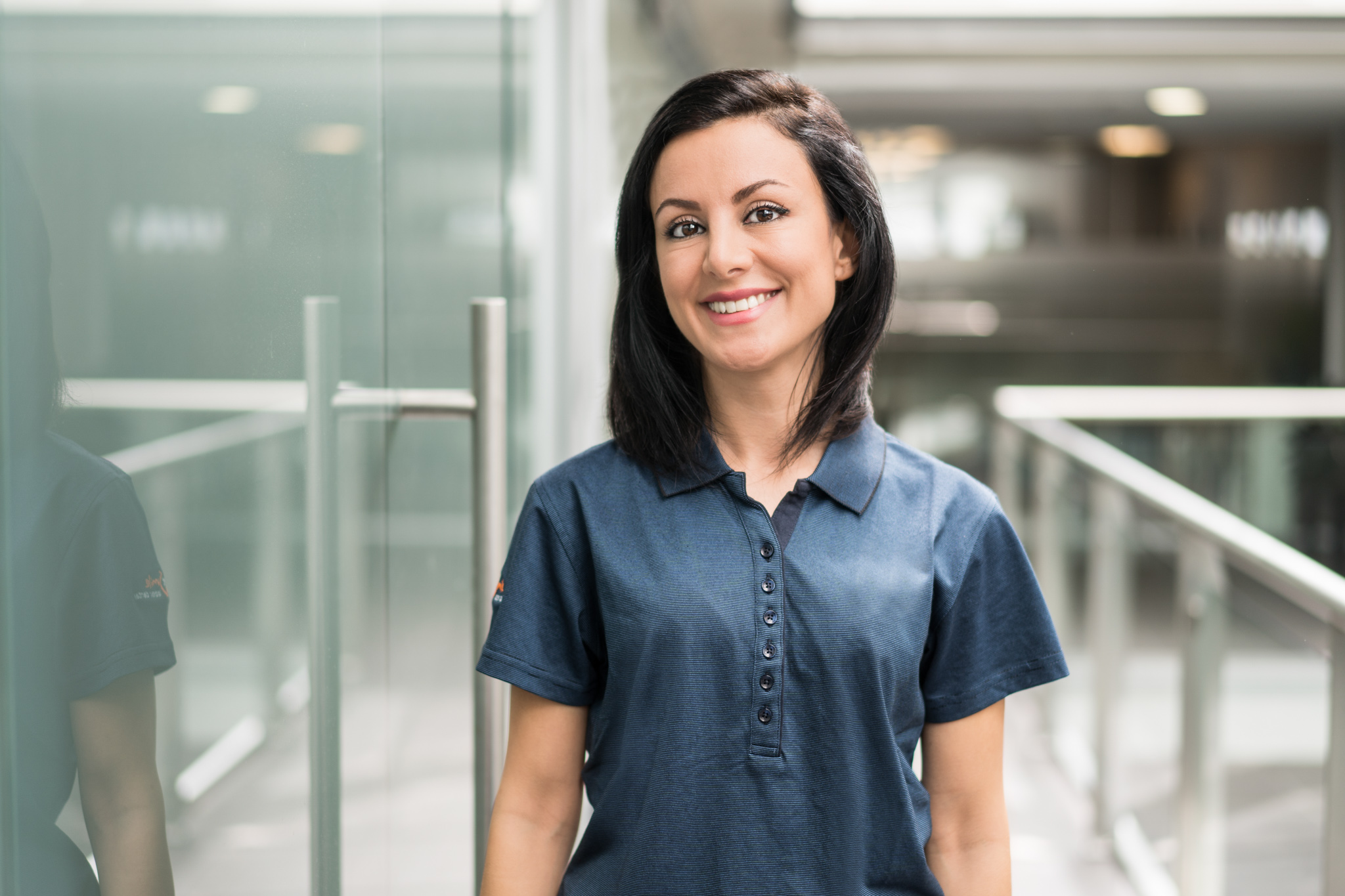 Marjan is Natasha's assistant and helps her with hygiene and therapy. She is an enthusiastic and valuable team member. The team is highly respected and a much loved part of the North Shore community and we look forward to assisting you with your dental needs.