Blog
NightLase Laser Snoring and Sleep Apnoea Treatment
Oct 14, 2015
It's been a month since we started the laser snoring treatments and we've seen over 90% of patients significantly reduce or stop snoring. That equates to many more hours of quality sleep each week for each patient.
Cosmic Smile Laser Dental is still the only dental surgery in NSW to perform the laser snoring treatment.
NightLase is a fast, patient-friendly and practically non-invasive treatment for snoring. It reduces snoring intensity with a gentle laser light treatment.  It also can be used to help treat sleep apnoea for patients who can't tolerate CPAP masks or oral devices. There is no anaesthesia needed for this procedure. Used effectively and safely in Europe for many years, this exciting procedure is now available in Australia.

Take a look at these SnoreLab recording of a patient pre- and post treatment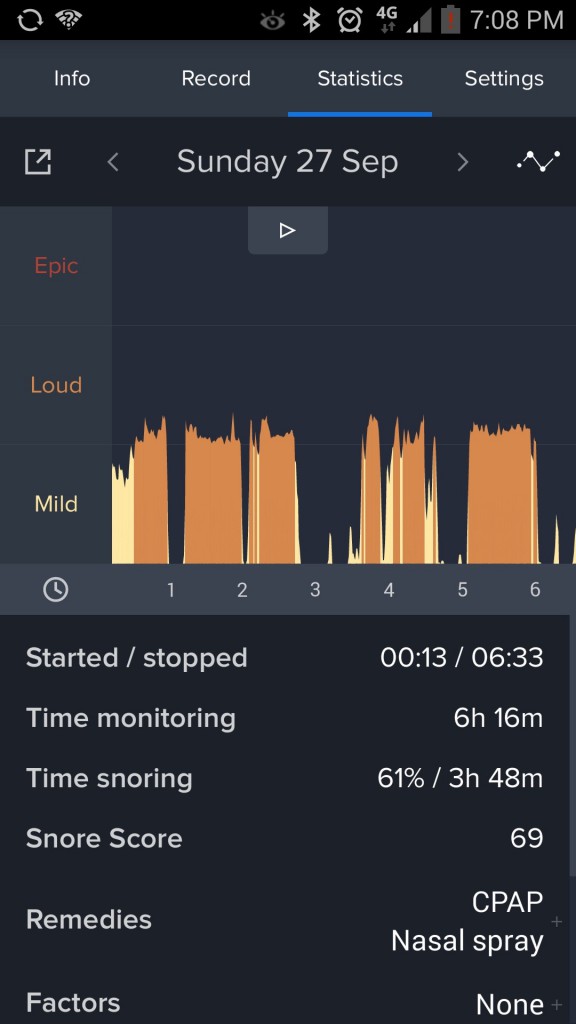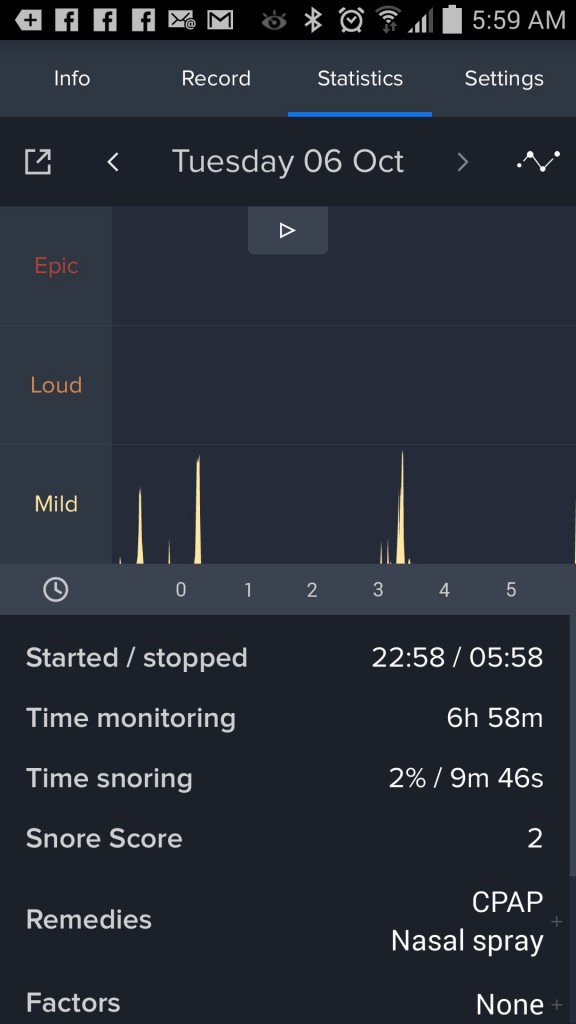 Why NightLase Snoring Treatment?
No surgery or cutting
No anaesthesia required
No downtime
Safe, quick and comfortable to have done
Increases the quality of sleep
Lessens the intensity and duration of snoring
Highly successful
Stop Snoring FAQ
Three 20min sessions could stop your snoring! Increase the quality of your sleep by calling us on 9904 2880 to arrange an appointment today!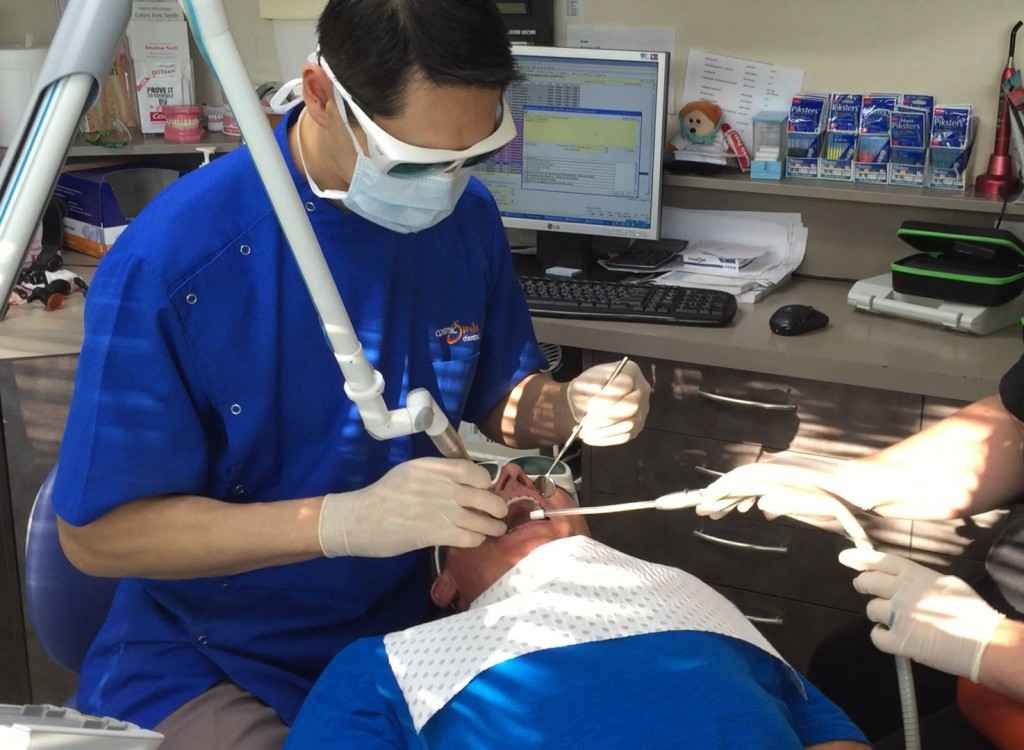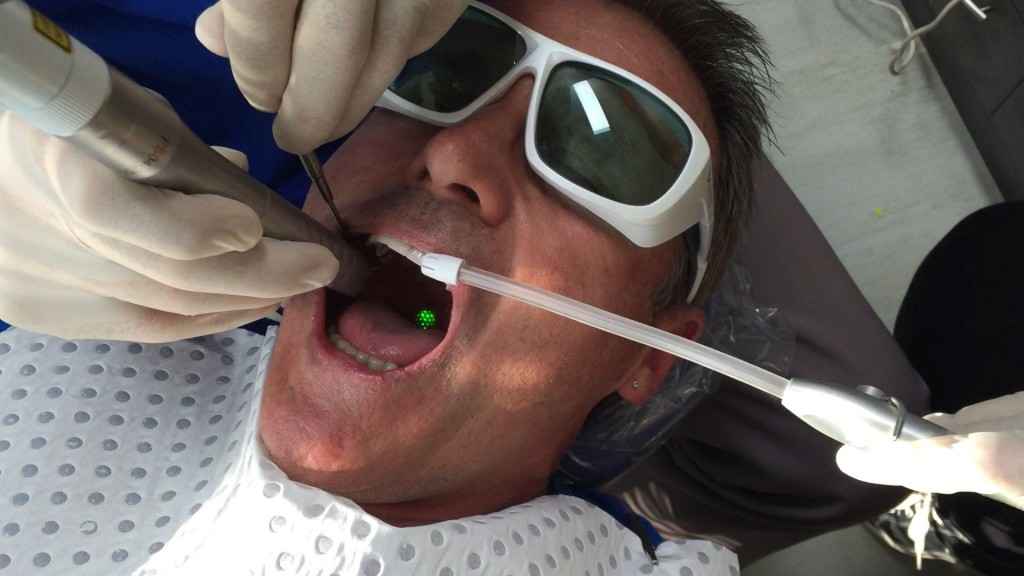 We are now Cosmic Smile Laser Dental!
Exciting times here at work! We have just re-branded and added Laser to our name to become Cosmic Smile Laser Dental. Why you ask? Well, all because of the new dental laser that lets us do more treatments with better results, faster and more comfortably. That's a Win-Win.
The new laser is the Lightwalker AT S. The MOST advanced dental laser ever built. It is actually two lasers in one. Each of its lasers is 10-15x more powerful than the current lasers I have = MORE EFFECTIVE TREATMENT.
Have a look at the promotional videos by Fotona
We can do better conservative and cosmetic dentistry, root canal treatments, periodontal therapy, aesthetic procedures, gum and bone work and even NightLase snoring treatment!
We are the first dentist in NSW to have this equipment and provide the benefits that only laser light technology can bring.
So if you hate the sound of the dental drill then call us to find out how we'll be able to help you.
Ozospa Balancing Oral Care System
Cosmic Smile Dental are proud stockists of the Ozospa range of dental hygiene products. This range of products are different from any other on the market because they are completely natural, alkalising, food grade, eco-friendly and research proven to be used by the whole family.
OZOSPA Balancing Oral Care System  was invented by a Leading Dentist for his family, friends and patients.
It's made in New Zealand, from research proven, alkalising, food-grade ingredients that are 100% Natural in Source and Effect, eco-friendly and formulated to support whole-mouth and body wellbeing.
Ozospa today is recommended by professionals and satisfied users worldwide.
It's guaranteed safe for your whole family.  For best results, use the complete 3-Step OZOSPA Oral Care System daily.
The Evolution of oral health care is here. Join our Smile Revolution now, because happinness is a smile 🙂
OZOSPA keeps your smile safe. 
We're determined to eradicate* the most epidemic infectious disease of humankind globally: Tooth Decay (Caries) – which affects up to 55% of 5 year old children and a staggering 92% of adults in developed nations and it's impact and occurence have been increasing for the last 20 years!
Simultaneously we aim to free people from the social stress of Bad Breath as well as reduce the negative effects of gum disease causing bacteria that plague humanity too.
Achieving all this demands New Thinking, New Technology and New Application of existing Science – safely, without nasty chemicals, side effects or adding risk to your life.
We don't just make great natural oral health products. We're here to inform, empower and engage with you, to help you transcend into integrative 'Balanced Well-Being'.
OZOSPA ORAL CARE SYSTEM is the world's First Integrated, Concentrated and Complete ALKALINE oral care system that works in synergy to eliminate the bad bacteria and fungus in your mouth while promoting Good Biofilm Flora to fluorish, thus creating an ecosystem that is perfectly in balance, when used long term.
Your benefits? ABSOLUTELY THE CLEANEST MOUTH + Truly Fresh Breath + Whiter Teeth + No Bad Plaque = Healthy mouth with significantly reduced risk of dental decay and gum disease, plus a confident smile for life.
Actively Cleans and freshens breath
Safe for all ages and health conditions
Oxidises stains and Whitens teeth
Actively fights bad plaque biofilm, tooth decay and gum disease bacteria
Reduces Dry Mouth – stimulates and enhances Healthy saliva
VEGAN, Halal, Kosher and PALEO friendly
Eco-friendly, food-grade ingredients
No animal testing or by-products
No Abrasives (even natural ones!)
No Fluoride
No SLS or detergents
No Alcohol or other irritants
No toxic chemicals or preservatives
Gluten, Sugar, Saccharin & Aspartame FREE
Colour-free to prevent staining
In stock at our office. Please call 02 9904 2880 for mail orders.
Welcome to our Christmas Newsflash!
Click here to open my first video to you.
Make the most of your health fund $$$ pre-Xmas – Use it or lose it
Most private health insurances will reset at the end of the calendar year. So if you don't use your benefits, you will lose it. 
To make the most of the health funds you can straddle the year end and have some treatment this year and some next year to effectively double the rebate you would be entitled to. 
Dr. Pang gives Career Talk at UTS – Full Presentation
Dr. Jason Pang shares his daily routine as a Cosmetic Dentist. Watch his full presentation given at the University of Technology, Sydney.
Smilefast Magic Braces now available
I recently completed the accreditation for Smilefast Magic Braces. What a fantastic course! I am now one of the first few people in Australia to do the course. It was developed in Melbourne so we're lucky to be able to have this kind of leading edge technology on our doorstep.
Smilefast Magic Braces are a revolutionary new treatment using the latest technology to cosmetically align your teeth in around only six months.
Unlike big metal braces that take two or three years, Smilefast Magic Braces gives you a beautiful, confident smile – fast!
Computer technology helps make the movement rapid but safe, focusing on cosmetic alignment and improvement of your smile.
The clear brackets are very discrete and because the movement is so fast, they could be off by the time you are due for your next hygiene appointment.
Magic Braces would suit crooked and crowded teeth, gaps, protruding and prominent teeth, uneven gum lines and more!
I'm really excited to be able to offer this new technique to my patients. And the best part – its cheaper than any other system!
If you're interested in getting straight teeth – fast, give the office a call on 9904 2880 for a complimentary smile consultation.