Blog
What You Should Know Before Undergoing Teeth Whitening Treatment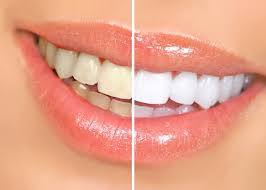 Thanks to the skill, accessibility and techniques of modern dentistry and of course the advent of fluoride in our water, having your own healthy teeth is something that more people can look forward well into their old age.
It goes without saying that the usual conditions apply; regular check ups; cleaning; flossing; and healthy foods rather than lots of sweets. Keep all of those things going and you can look forward to good oral health and hygiene for a long time to come.
It's a different issue when it comes to keeping your teeth looking white. You can have good teeth but not white teeth. Coffee and tea, wine, berries and some food types can cause discolouration which is less than ideal if you've spent lots of time and money looking after your teeth. The health benefits are obvious but what about the aesthetic benefits? Wouldn't you like to enjoy those too?
Teeth whitening has become a well accepted, popular and safe way to keep your teeth looking pristine and white. Having white teeth brings out the best in people. A big smile says confidence and warmth. That translates to success in your personal and professional lives.
There are a number of techniques used by dentists to whiten yellow teeth. Professional teeth whitening can be done by bleaching or by light and laser.
Some of the bleaching techniques include:
In office bleaching is performed in the dentist's chair through the application of a bleaching gel. You should insist on a check up first so that you don't aggravate any cavities or gum problems. Those issues should be addressed before you commence the bleaching procedure. The gel stays on your teeth for about 20 minutes and there are usually about three repetitions depending on the success of the first application. Bleaching trays are available for maintenance and touch ups should they be required.
There is a form of home bleaching. It involves wearing 'trays' for about an hour a day over a two week period. The trays are made from a mould of your teeth and you wear the trays in the comfort of your own home while you're reading, watching television or just relaxing. A less expensive and probably less effective form of bleaching is the use of bleaching toothpaste. Bleaching toothpaste is most effective after a thorough cleaning from a dental hygienist.
You can also apply what they call whitening strips which are a diluted version of the gel used by dentists. Whitening strips can be an effective form of whitening but they're not recommended for people with gums that are susceptible to irritations and they're designed for straight teeth so they're not going to be too effective for crooked teeth either.
Laser treatments for teeth whitening achieve great results immediately. The drawback is that the treatment can wear off and your teeth can revert back to discolouration. There are also cases of patients becoming increasingly sensitive to hot and cold fluids and foods. Laser treatment can come down to the skill of your cosmetic dentist and your consultation prior to the treatment.
Cosmic Smile are highly skilled at teeth whitening. They will only use the technique that is best for your teeth and the technique that will achieve the best results.
Dr Jason Pang is also an expert at zoom teeth whitening in Sydney. Zoom teeth whitening uses white speed light to whiten your teeth by as many as eight shades in a single treatment.
When you book a consultation with Cosmic Smile Dental for a cleaning or a preventative examination, let our friendly staff know that you want to join in the Whitening for Life program. If you participate, you will receive custom tooth whitening trays and everything you need to have cleaner whiter teeth for the future of your smile.