Blog
What to expect when wearing temporary veneers?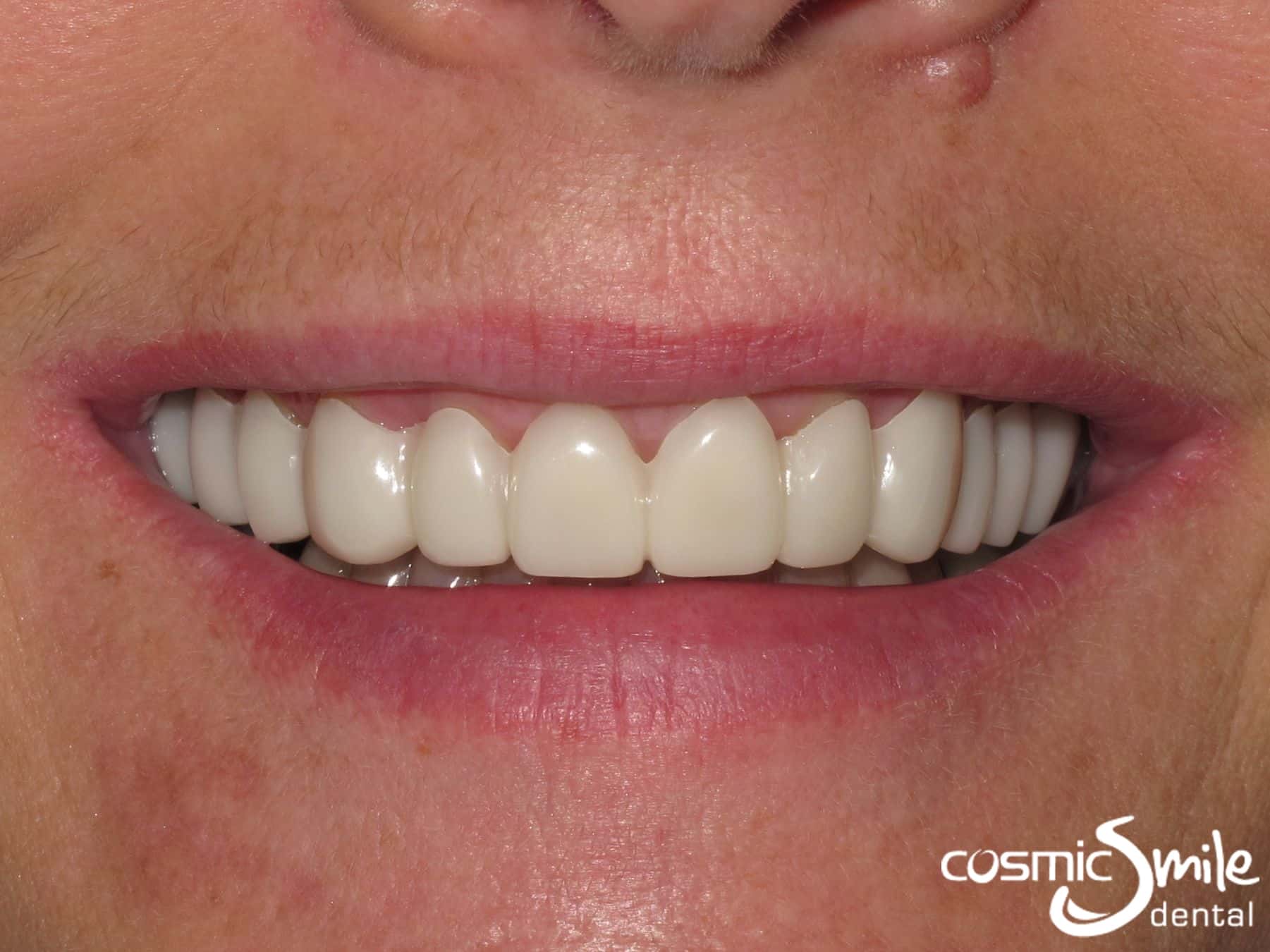 If you have teeth that are cracked, discoloured or crooked, Cosmic Smile in Neutral Bay can hide the imperfections with a custom made and designed dental veneer.
Cosmic Smile can produce temporary veneers in the size and shape of your teeth and in a colour of your choosing. Dental veneers cost the fraction of caps, and depending on how often you wear them and how well you care for them, they can last years. Because they make your teeth appear straighter and whiter, your appearance will be transformed and you'll start to live with increased amounts of positivity and confidence.
Snap on temporary veneers are made of a very fine resin, but despite their thin appearance they are extremely resilient and durable. They work in the way a mouth guard works but they are a fraction of the width of a mouthguard. Their versatility allows you to remove them without needing to go to the dentist and fitting them is a painless process that doesn't require dental injections, teeth or tissue removal or any form of bonding. They are literally clip on veneer tips or teeth covers that look anything but fake or false. They are so versatile that you can apply a snap on smile before and after you go out.
We call them 'Snap On Smile Australia' for a very good reason. When they're applied and fitted around the shape and contours of your teeth, they make a snap sound to indicate they have been fitted properly.
The difference between temporary and fitted veneers?
The difference between temporary and fitted veneers is the ability to be able to remove your veneers if and when you want to. Normal veneers are bonded to your teeth but that's not to say that you can't remove them if you want to. Normal veneers are made with more precision because they are a more permanent option. The colour and material options for fitted veneers are greater than you would have with temporary veneers.
The benefits to temporary veneers are many and because of the cost variance between them and fitted veneers, it's not really a logical comparison. One you are using for a temporary aesthetic benefit, the other is a permanent fitting that you will use to eat with.
But if you choose the temporary option you can take them in and out as often as you wish. There is no need for a dental work. Having said that, Cosmic Smile are very precise when fitting you for temporary veneers so you will need to make an appointment to see us and have a fitting. Our product is of a much higher standard than many products on the market so we can fit you for more durable options that are suitable for day and night use.
Cosmic Smile in Neutral Bay are one of Sydney's leading practitioners in cosmetic, implant, laser, preventive and emergency dentistry.
If you have crooked, chipped or discoloured teeth, call us today and make an obligation free appointment. You will be surprised by how many cost effective options we offer.