Blog
Questions to ask Your Dentist Before You Choose Invisalign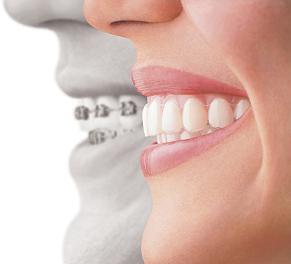 If you want to build your confidence by having a fantastic, fresh smile but you don't want to have to live with uncomfortable metal brackets and wires then Invisalign invisible braces in Sydney is the solution for you.
Invisalign uses invisible plastic aligners to straighten and improve the appearance of your teeth. Not only are they removable, replaceable, comfortable and custom made to fit your teeth, if you have crooked or crowded teeth then Invisalign perform the same role as braces without looking like braces.
As you consider your options, no doubt you will have a few questions. Orthodontic treatments require consideration and in your case there may be some other factors that you need to consider. For some really great tips for invisalign users and Invisalign before and after photos go to: https://cosmicsmile.com.au/some-tips-and-tricks-for-invisalign-users/
Invisalign is very popular and very effective. There are lots of generic Invisalign style or copies on the market but Cosmic Smile use only authentic Invisalign products. We get a lot of enquiries each week so we thought it might be a good idea to help your decision by writing an article on some of the frequently asked questions.
How do I get started with Invisalign
To begin with we take a scan of your teeth and /or make an impression of your teeth to make sure that Invisalign is custom made for your mouth. That's a completely pain free and non invasive process..
How long will you be wearing your Invisalign?
That depends entirely on how misaligned or crooked your teeth are. A standard amount of time is about 8 to 10 months but it will vary from person to person. It is usually much quicker than traditional metal and wire braces.
How much does Invisalign cost?
First of all, call your health insurance company and see how much of the cost your health insurance will cover. Orthodontic treatments are often covered in your plans.Each case is different so it's hard to estimate a cost without evaluating each circumstance.
How many visits will I need to make?
Compared to traditional braces and their monthly visits, Invisalign only needs to be checked every two or three months. That's a huge benefit to people with busy lives
If I break an aligner can I replace it?
You will be wearing your aligners all of the time when you're not eating so it's likely that you might break them occasionally. Because we have taken an impression of your teeth, we can simply replace the aligner for you. There is a cost for the replacement.
Are Invisalign as effective as traditional braces?
They are as effective, there's no doubt about it. They are also far more comfortable, less disruptive to your lifestyle and invisible.
If you have any other considering Invisalign, call Cosmic Smile Laser Dental to set up a consultation. We'll have you on the right path toward a fantastic, clear smile in no time. You'll be glad you came to Cosmic Smile and chose Invisalign.