Blog
Have a Bright and Healthy Smile This Summer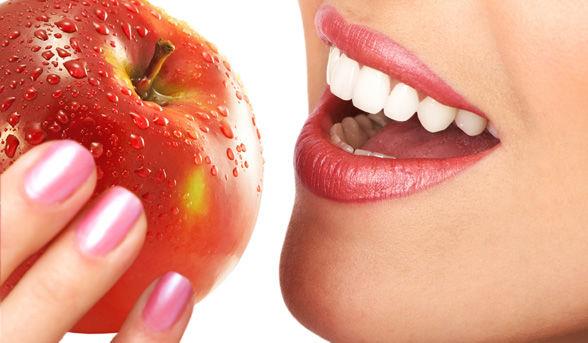 In summer we just want to smile more. The weather, the parties and the festivities and time spent with family and friends are all reasons to feel happy. It's also a time when cameras are constantly at the ready so there's a very good chance that you'll have to front up with a big smile and convince the world that you're happy about it.
If you are self conscious about your smile then you'll want to know how to keep your teeth healthy and white. It's definitely one time of the year when you should make an appointment for a teeth whitening.
The best teeth whitening clinics in Sydney will have quite a few options for you to choose from. These are affordable cosmetic dentistry options that are non invasive or unpleasant and some of them can be done in the comfort of your own home:
Zoom teeth whitening uses white speed light to whiten your teeth by as many as eight shades in a single treatment. The laser gets deep beneath the enamel to remove stains and then it forms a preventive coating to protect the teeth from staining. It is one of the more popular and effective whitening treatments,
but they can wear off over time and revert to discoloration so you will need to make regular visits for consistently white teeth.
In office bleaching as the name suggests, is carried out in the dentist's chair. It involves the application of a bleaching gel. Cosmic Smile Laser Dental always insist on a check up first so that you don't aggravate any cavities or gum problems. Those issues are addressed before you commence the bleaching procedure. The gel stays on your teeth for about 20 minutes and there are usually about three repetitions depending on the success of the first application. Bleaching trays are available for maintenance and touch ups should they be required.
A snap on smile is a dental resin that fits precisely over your existing teeth to give you a confidence building, uninhibited smile. It's quite simple and painless. A mould is created and your snap on smile fits over your existing teeth even if they're chipped, crooked or broken.
Porcelain veneers or lumineers are a thin and durable ceramic shell that bonds tightly over your existing teeth. They are a permanent whitening solution for stained teeth as well as filling gaps between teeth and fitting over chipped and broken teeth. The entire procedure is painless and non invasive and the moulds and fitting can be completed in three appointments. Lumineers last up to 20 years. Obviously it's a more expensive treatment because it is more than teeth whitening but lumineers is a perfect long term solution for discoloured or broken teeth.
There are some treatments that you can do at home but they're not nearly as effective as a professional teeth cleaning carried out in the dental chair.
Home bleaching involves wearing 'trays' for about an hour a day over a two week period. The trays are made from a mould of your teeth and you wear the trays in the comfort of your own home while you're reading, watching television or just relaxing. A less expensive and probably less effective form of bleaching is the use of bleaching toothpaste. Bleaching toothpaste is most effective after a thorough cleaning from a dental hygienist.
You can also apply what they call whitening strips which are a diluted version of the gel used by dentists. Whitening strips can be an effective form of whitening but they're not recommended for people with gums that are susceptible to irritations and they're designed for straight teeth so they're not going to be too effective for crooked teeth either.
You can enjoy a sparkling smile every single day after benefitting from tooth whitening treatment at Cosmic Smile Dental. Contact us today to discuss which option is best for you.