Blog
CSD Newsletter February 09
Dental Laser given a workout!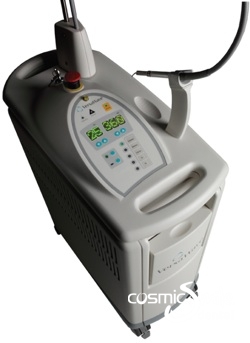 The Versawave dental laser has proven invaluable last month and was used practically every day. Many restorations would not have been possible without it. Many teeth were restored without the need for injections, and numerous gum procedures were performed with a topical anaesthetic. Feedback from patients has been very positive.
In the past, gum surgery was a painful and unpredictable procedure but now gumlifts to correct gum levels, and crown lengthening to restore teeth broken under the gumline can be done at the same appointment the teeth are being prepared.
Laser gum treatment can also be used for moderate to severe gum and bone disease (periodontitis) without cutting and sutures. Being less invasive it is painless with less swelling and healing is much quicker.
Surgery to remove swellings and soft and hard tissue growths in and around the mouth can be performed quickly and easily with a dental laser. Tongue ties and gingival overgrowth can be corrected without bleeding or sutures and hardly any discomfort.
Also, if you feel like you are getting a cold sore give us a call straight away as the laser can interrupt the disease process! The dental laser can stop it from becoming full blown by sealing the surface and stimulating tissue healing.
'Mouth Cancer Alert' – our viewpoint
The headlining story in The Sunday Telegraph on Jan 11 was "Mouth Cancer Alert" which investigated the risk that common mouthwashes have with oral cancer. http://www.news.com.au/dailytelegraph/story/0,22049,24896583-5001021,00.html
For over 25 years, there has been debate of the link between oral cancer and alcohol-containing mouthrinses. Readily available mouthrines include Listerine, Cepacol, Savacol, Plax and others. While there have been articles suggesting caution with regard to these products, there have been more that show no link. This does not mean that these products are completely safe but rather that we should use these products judiciously.
Oral cancer is a multi-factorial disease with an absolute risk of around 40 per million in Australia and this includes all smokers and alcohol drinkers. Previous research has shown that alcohol and smoking together can increase the risk by over 50 times. This latest study may indicate a link between alcohol in a rinse form to the disease.
Another point of view is expressed here – http://news.smh.com.au/national/experts-divided-over-mouthwash-claims-20090111-7e4p.html. Both are leading experts in their field and there is no consensus but there certainly are some doubts over casual use and further investigation is needed.
Savacol is the only alcohol-containing product that we use and recommend because it contains chlorhexidine, a powerful antibacterial agent. We only recommend that this product be used for around two weeks as it can cause dark staining on teeth, change a persons' perception of taste and must be used in the absence of fluoride or be neutralised. However, we use it only on specific patients because it relieves the pain of acute gum infections, prevents mouth infections after oral surgery and has long lasting effects for periodontal care.
We have just invested in a water ozonater we now use for both pre- and post-surgery rinses as it has been shown to kill viruses, bacteria and fungi and improve healing. We will be using this prior to routine periodontal recare appointments as well. Our CloSys II mouthrinse product for bad breath (halitosis) is alcohol-free and highly recommended.
Please remember that brushing twice daily with a fluoride containing toothpaste and flossing are essential. With this routine, daily or multiple daily use of alcohol-containing mouthrinses, especially in smokers are best avoided.
Your mouth offers many reasons to quit using tobacco
Smoking cigarettes can have many adverse effects on your oral and dental health. Among these effects are:
oral cancer;
periodontal disease, a leading cause of tooth loss and sensitivity;
delayed healing after a tooth extraction or other oral surgery;
fewer options for some kinds of dental care;
bad breath;
stained teeth and tongue;
a diminished sense of taste and smell.
Cigars are not a safe alternative to cigarettes. Even if you do not inhale cigar smoke, you are still at risk for oral and throat cancers. And like cigarette smokers, cigar smokers are at increased risk for periodontal disease and staining of the teeth and tongue as well as bad breath.
Like cigarettes and cigars, smokeless tobacco products contain a variety of toxins associated with cancer. Smokeless tobacco is known to cause cancers of the mouth, lip, tongue, and pancreas. Users also may be at risk for cancer of the voice box, esophagus, colon and bladder, because they swallow some of the toxins in the juice created by using smokeless tobacco.
Smokeless tobacco can irritate gum tissue, causing periodontal disease. Sugar is often added to enhance the flavor of smokeless tobacco, increasing the risk for tooth decay. Smokeless tobacco also typically contains sand and grit, which can wear down the teeth.
If you are a tobacco user, there's no time like the present to quit. There are a number of strategies than can increase your chances of success, such as enlisting the support of family, friends and co-workers, consulting with your physician about nicotine replacement therapy, and seeking tobacco-free environments to curb your temptations.
Twins study confirms benefits of flossing
Flossing can significantly reduce periodontal disease and cavity-causing bacteria, researchers at the New York University College of Dentistry concluded following a recent study of twins. The research provides new data about the importance of a flossing regimen in addition to daily brushing of the surfaces of the teeth and tongue.
Researchers followed 51 well-matched twin pairs and their treatment responses to flossing over a two-week period. After that two-week period, periodontal pathogens and decay-causing bacteria were "overabundant" in the group that did not floss compared to the group that performed flossing.
"Twins who flossed had a significant decrease in gingival bleeding compared to twins who did not floss," the authors also noted. "Relative to baseline, bleeding scores were reduced by 38 percent over the two-week study period in the flossing group of twins."
Their study concluded that "In a well-matched twin cohort, tooth and tongue brushing plus flossing significantly decreased the abundance of microbial species associated with periodontal disease and dental caries after a two-week program."
Because they live together and have similar dietary habits and health practices, twins are considered excellent subjects for research that compares periodontal diseases and cavity development in people of the same age from similar environments.
Nature's Tooth Decay Fighter
Fluoride is a mineral that may occur naturally in all drinking water sources—oceans, lakes, rivers and underground water. Extensive research has shown that optimal levels of fluoride not only reduce tooth decay in children and adults, but also help repair the early stages of decay.
The optimal fluoride level in drinking water is 0.7 to 1.2 parts per million (ppm). Sydney water fluoride level is around 1 ppm. Fluoride may be naturally present in some ground water supplies at these levels.
Community water fluoridation is an effective and inexpensive means of achieving the fluoride exposure necessary to help prevent tooth decay. Studies show that water fluoridation continues to be effective in reducing tooth decay by about 20 to 40 percent.
Prevention is better than the cure
Prevention is the basis of our dental care. It is our philosophy that a person can effectively control the factors causing dental disease of the teeth and gums. Part of this control is regular cleaning and a dental examination. If a problem has developed since your last visit, it can be resolved in the very early stages. Early detection and treatment of a problem is also more economical. If it has been over 6 months since your last dental checkup and cleaning, please give us a call to schedule an appointment at your convenience.
Helping you keep your teeth for life
Natasha Matronitsky is our experienced Dental Hygienist and is dedicated to helping you with the long-term maintenance of healthy teeth and gums. Natasha is specially trained in the prevention and treatment of gum (periodontal) disease, which is the main cause of adult tooth loss and also gives advice on all aspects of oral health. She is responsible for helping patients keep their teeth and gums clean and disease free.
We constantly get comments from our patients about how great their experience with her has been. She believes in the highest level of patient care for both adults and children.
Natasha is available all day on Wednesdays and Fridays. Please phone 9904 2880 to reserve an appointment with her.
Tags: one