Blog
Am I a Candidate For Clear Aligners?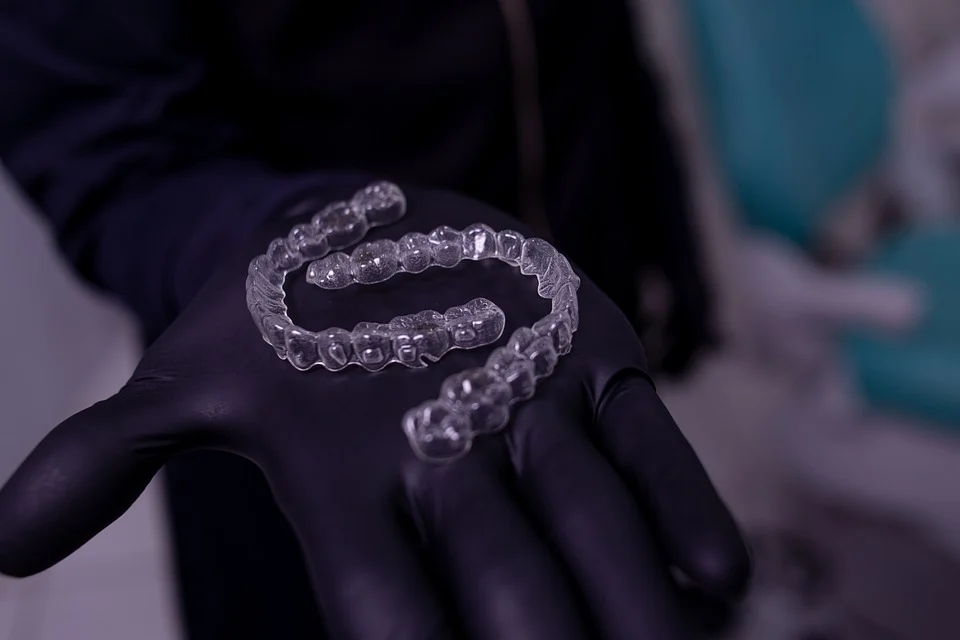 If you're feeling self-conscious about the condition of your smile, then clear aligners may be your perfect solution. Clear aligners are a fantastic alternative to traditional metal braces and are just as effective for repositing your teeth. Here's what you need to know about candidacy and how clear aligners can help you achieve a straight, beautiful smile.
What are the Benefits of Clear Aligners?
There are many benefits to clear aligners over traditional braces. These are some of the benefits of getting clear aligners over traditional braces:
Discreet – Clear aligners are virtually invisible, making them a popular choice for those who want to straighten their teeth without drawing attention to them.
Comfortable – Clear aligners are made of a soft, flexible plastic that is gentle on your teeth and gums.
Convenient – Unlike traditional braces, clear aligners do not require any adjustments or visits to the orthodontist. Simply put them in and take them out according to the prescribed schedule.
Affordable – The cost of Clear aligners are typically more affordable than traditional braces.
If you are unhappy with the condition of your teeth and want a discreet, comfortable, and convenient solution, clear aligners may be right for you. Talk to your dentist today to see if you are a good candidate and learn more about the benefits of the best clear aligners for your teeth.
Are you a suitable candidate for Clear Aligners?
If you are considering clear aligners as an option to straighten your teeth, the first step is to determine if you are a good candidate. Candidates for clear aligners should have:
Mild to moderate crowding or spacing issues
Teeth that are mostly straight but need slight adjustment
No oral health issues that would prevent wearing aligners, such as gum disease
A willingness to wear the aligners for the recommended 22 hours per day
If you do not meet all of these criteria, traditional braces may be a better option for you. Traditional braces are better suited for more severe alignment issues and can address other dental problems, such as overcrowding, underbite, and overbite. If you fear you may not be eligible but still want a solution, your dentist will work with you to find the best solution for your orthodontic problems.
I'm a candidate! Now what?
If you are a suitable candidate for clear aligners, they can provide many benefits over traditional braces. Clear aligners are less noticeable than braces, making them popular for adults and older teens. They are more comfortable to wear since there are no metal brackets or wires. Clear aligners can be removed for eating and cleaning, whereas braces must be left in place at all times.
Clear aligners are plastic invisible line braces that are custom-made for your smile and are used to straighten teeth. Over a year or less, your dentist will utilise an impression of your teeth with special software to create a series of trays that will gradually realign your teeth. You must wear them for at least 22 hours a day, and you still need to take care of your teeth with everyday dental hygiene practices.
If you are considering clear aligners to straighten your teeth, consult with your trusted cosmetic dentist in Sydney to see if they are a good candidate. If you have any questions about the process beforehand, please refer to our Tru-Line aligners FAQ. Clear aligners can provide a discreet and comfortable option for mild to moderate alignment issues. Contact Cosmic Smile today to get started on your new smile!