Blog
Celebrate the Holidays With a Brighter Smile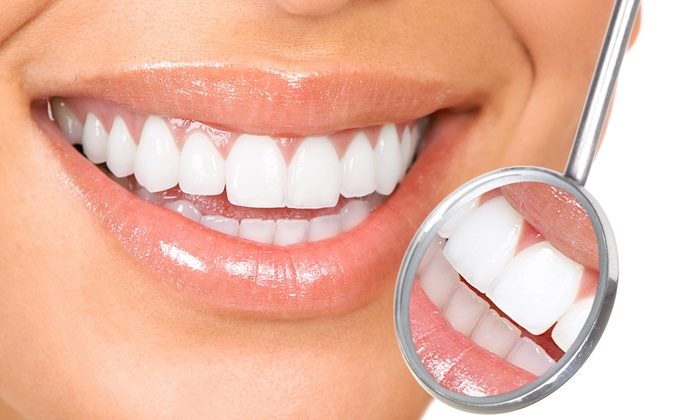 The holiday season is upon us. The time of year when family and friends alike come together to celebrate the joys of life. This is a time rife with laughter, kindness, love, and cheer. But if your smile isn't up to par, then you can feel left out in the cold this holiday season. Even if everyone around you doesn't bat an eye, some can't help but let their subconscious emotions take over.
Luckily there's a simple solution-teeth whitening! There are many products on the market today which can make your teeth pearly white without the hassle of messy trays or potentially harmful chemicals. Try out our teeth whitening guide for helpful tips and information on how to get the smile you want.
How do teeth stain in the first place?
As you know, all teeth start white but will slowly stain from certain habits, foods and drinks such as coffee and smoking. Teeth become stained because they are porous and will absorb anything they touch. The most straightforward approach to keep your teeth white is to avoid foods that stain them and use dental hygiene products, such as brushing and flossing, regularly. Of course, this won't help whiten teeth once they're too stained; that's when cosmetic dentistry teeth whitening with Cosmic Smile comes into play.
Professional teeth whitening
Cosmetic Dentistry is the perfect solution for revitalising your smile. Cosmic Smile offers two whitening services, which we will discuss in this article. However, it's important to note that Cosmetic Dentistry is purely cosmetic and isn't a replacement for dental hygiene, and is not a cure for underlying teeth problems. Make sure to be open with your dentist when discussing your options so they can provide the best solution for you. With that, let us go over the two teeth whitening options.
In-Office Whitening
Cosmic Smile offers the ZOOM! In-chair teeth whitening treatment is a single 60-minute session that transforms your stained teeth into beautiful works of art. A protective layer of gel is put on your teeth during the treatment to protect them against damage from the whitening light. The ZOOM! In-chair treatment will cost you around $1,000 on average. We at Cosmic Smile have simplified this method for our patients and offer the same results at a more affordable price for our In-Home whitening treatment.
In-Home Whitening
Cosmic Smile's take on the In-Office teeth whitening procedure offers you the same results at a fraction of the cost, with custom tray teeth whitening! The only difference is that you do it at home instead of doing it in a dental office. The procedure is the same and takes around 30 minutes to complete. You simply pop some trays in your mouth for half an hour while going about your daily routine, and voila-you have a beautiful smile!
If you're unhappy with their smile, teeth whitening is for you. Not only will it improve your appearance, but also your overall dental health and hygiene. So this Christmas season, start celebrating like there's no tomorrow!
For more information about how cosmetic teeth whitening in Sydney can get you a brighter smile for the holidays, please visit our website or call us on 02 9904 2880 today!